Okay. Our kitchen was not the ugliest thing in the world. I've seen worse. But it's one of the first things you see when you walk in and i was super embarrassed by it. Also, it was hard taking pictures of the house and always having to crop the kitchen out since it's right in the middle of everything!
It didn't need a complete overhaul. The cabinets are solid wood and the floor is a neutral grey tile... so not too bad. The countertops however, are a forest green/tan laminate disaster.
This is how the kitchen looked on the MLS listing: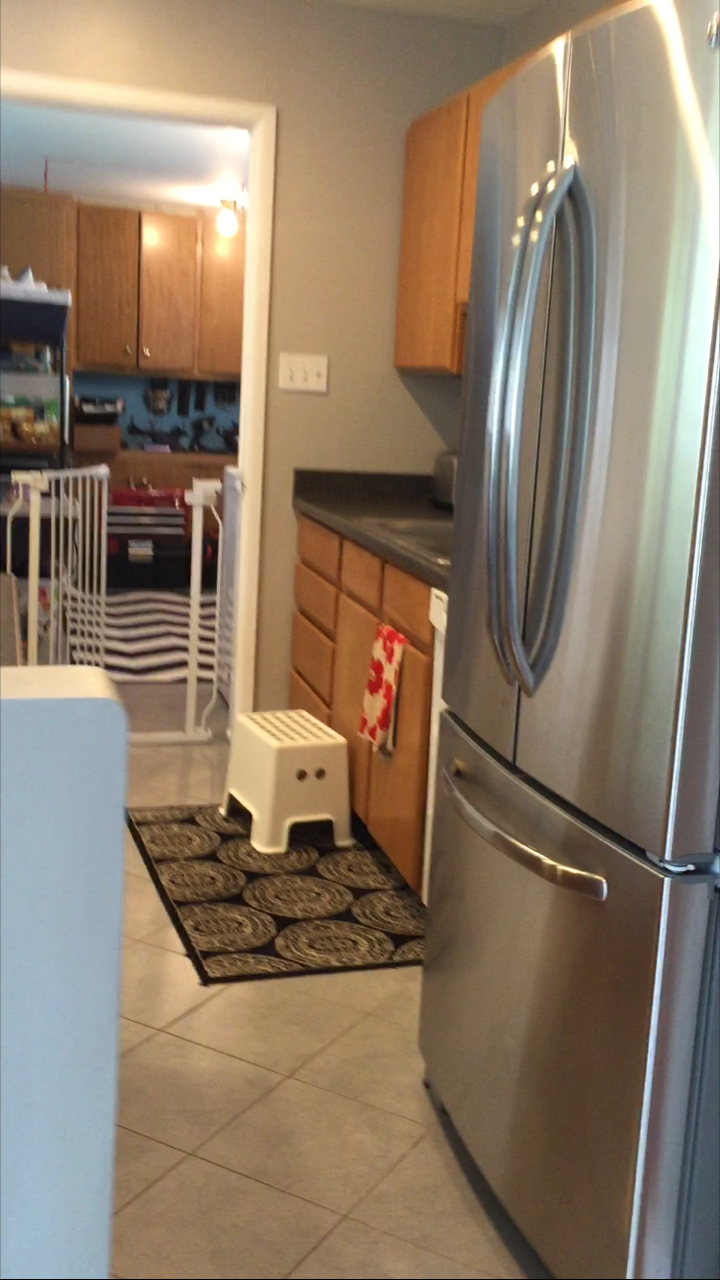 Bad, i know. We painted the cabinets and fireplace white, and It stayed like that for a year.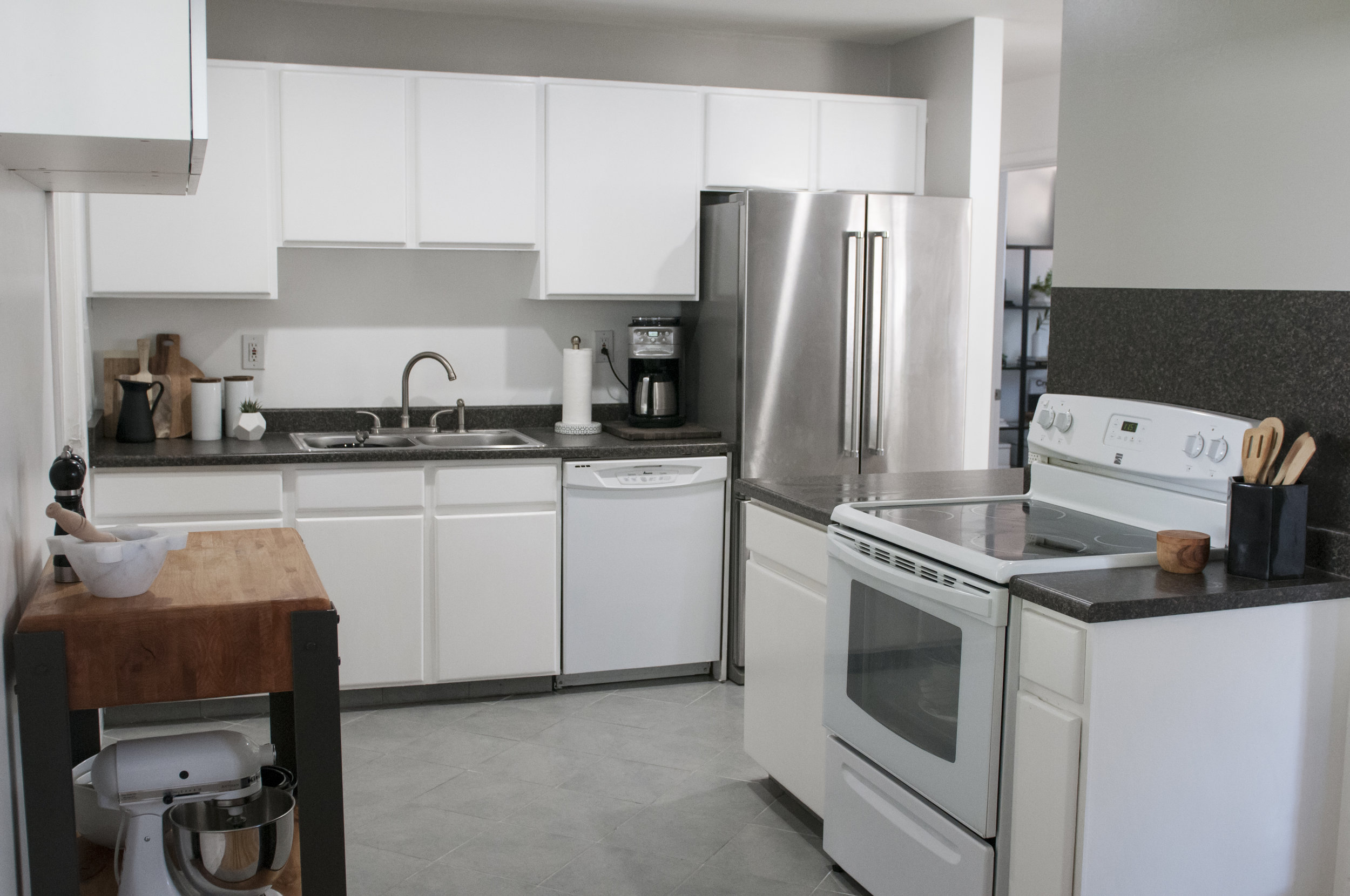 Our kitchen update was pretty spontaneous. It was a few days before my birthday and Trent asked what i wanted to do and i said "go to Ikea and see what countertops they have." Trent hates Ikea, but he agreed, and i was shocked when he actually liked the butcher block counters. I had seen these beautiful herringbone countertops online a few weeks before and secretly wanted them, but they were laminate and I wanted the real thing. Still pretty though, right?
We walked out with two huge slabs of butcher block counters! So exciting! I already knew which faucet i wanted (i had been in love with it for a year) and i ordered it on the car ride home. It took a few hours of research, but i ordered a sink that day too.
We have since installed the counters on one side of the kitchen (the part without the sink) and added a tile backsplash too! Everything is on hold right now until the sink comes! It's ok though, it gives us more time to watch youtube videos on how to install it haha. Hope it goes well! I can't wait to show off the kitchen in the next post!