LIVING AND DINING
The first photos are the MLS listing photos and how the house looked when we bought it.
Get ready. They're pretty bad. Luckily i saw the potential in the home because i absolutely LOVE it now.
what we did:
painted the walls and fireplace white
replaced all interior doors with new 5-panel white doors
removed the swamp cooler from the hallway and upgraded to central air
removed the coat closet next to the tv
painted the front door
removed screen on front door
added a new light fixture above dining table
removed track window shades
Here it is now:
Before we moved in I was terrified our queen bed wouldn't fit in the bedroom because it seemed so small! It ended up fitting with more than enough room, the previous owners had just made a few mistakes that made the room seem 10X smaller than it was. The room was painted a dark color, the bed was placed incorrectly, and they had too many large pieces of furniture in the room.
what we did:
painted room white
installed new light fixture
installed new door
installed new closet doors
Guest bedroom
The feel of this room is definitely my favorite. It has a clean, scandinavian vibe, yet its very personal.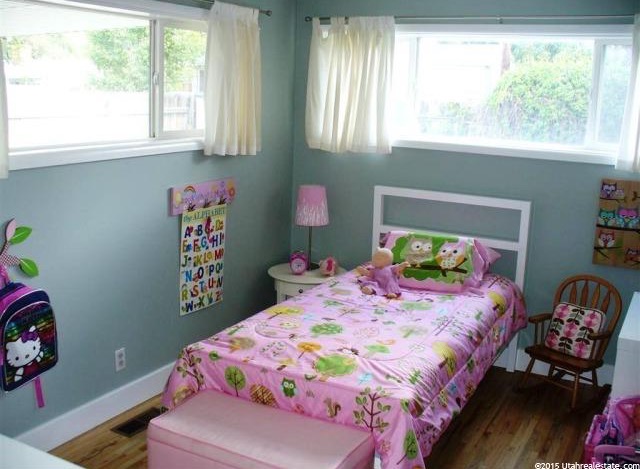 what we did:
painted room white
installed new light fixture
installed new interior door
installed new closet doors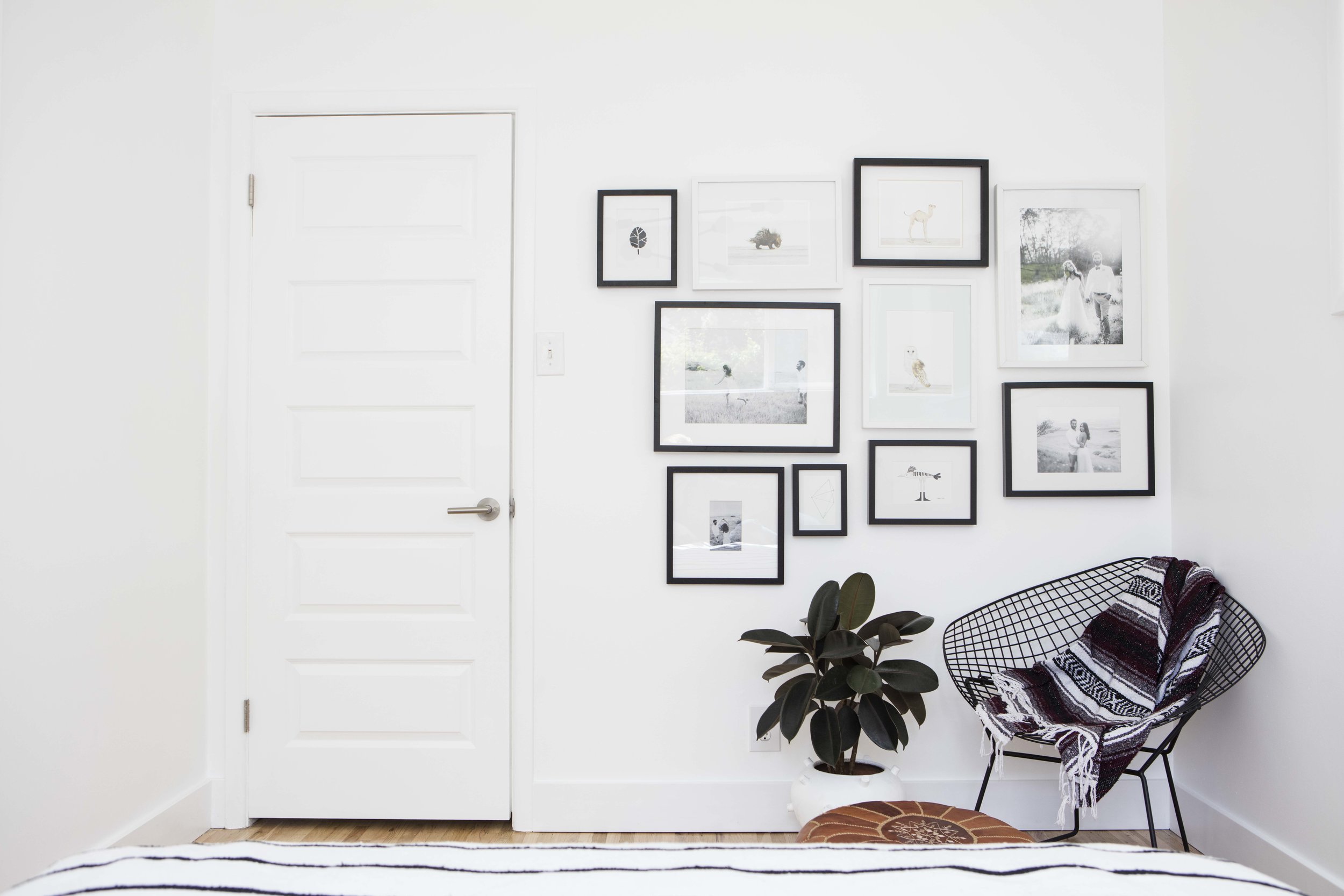 what we did:
painted room white
installed new light fixture
installed new door
doubled the size of the closet space by flipping around coat closet in living room
What we did
painted cabinets white
installed butcher block countertops
installed white subway tile
new sink and faucet
new stove
I don't consider it done yet. It still needs a new dishwasher and some open shelving.
The main bath
As far as bathrooms in old homes go, this one is not bad at all. The floors and wall color aren't offensive at all, and dare i say.. they're almost pretty. I haven't done a thing to it yet but i plan on getting a new sink cabinet and tiling around the shower (right now there is a cheap vinyl wallpaper behind the curtain. wtf. i know.)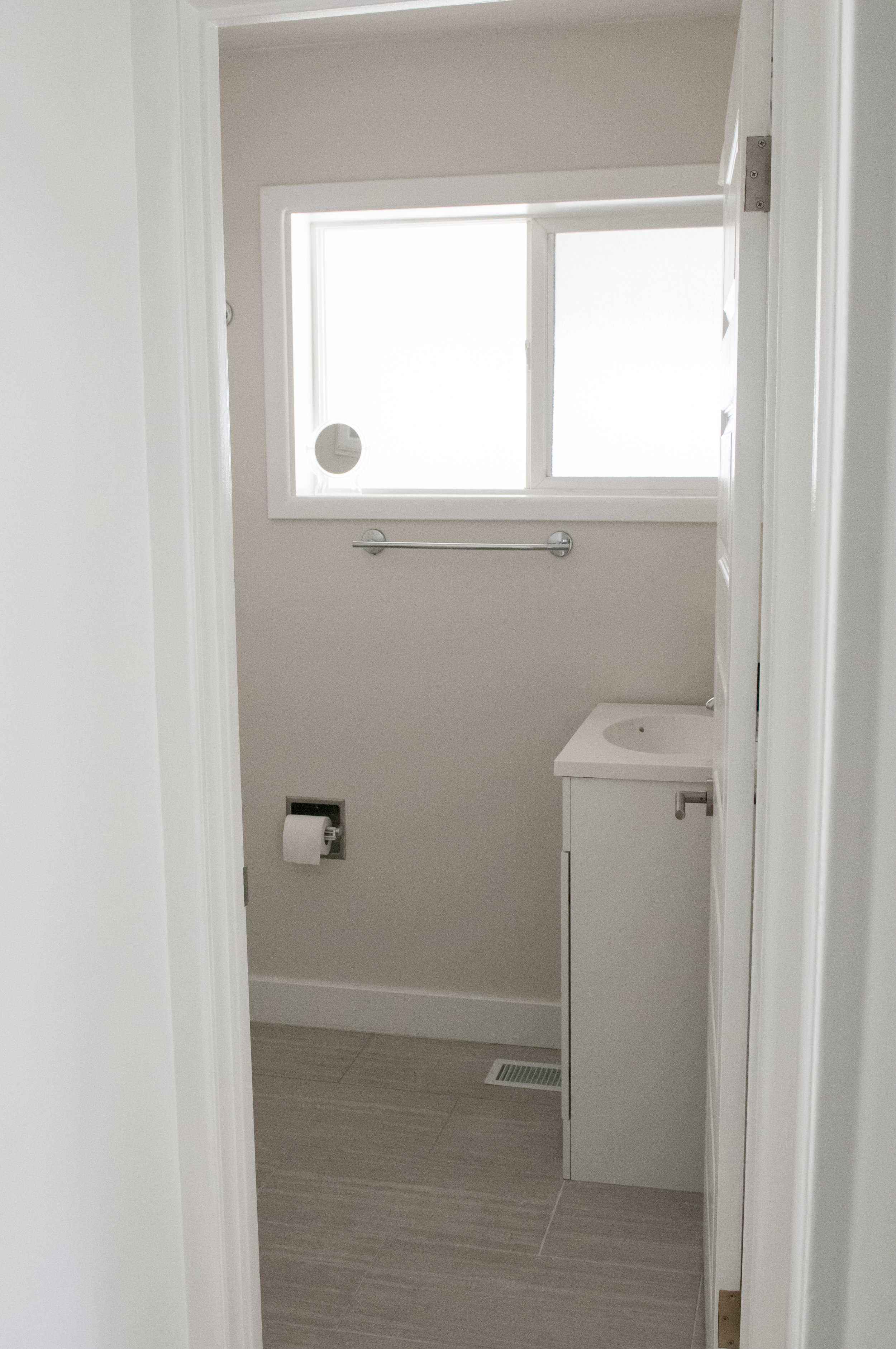 the powder room
I don't even know what to say about this. The wallpaper is the FIRST thing I attacked in the house.
I painted everything white and changed out the towel ring and mirror. It looked like this for a year.
What we did
new tile floor
new faucet
spray painted mirror black
...i'm obsessed. More bathroom pics here!
the mud room
i. cant. even.
This is by far the worst room. Whenever i have to go through it i close my eyes and run as fast as i can with my arms flailing about.
We painted it white and lived with these cabinets for over a year
We tore out the cabinets and put in beadboard and some shelving. It's still in progress but this is what it looks like now: